Any fans of ABC's "Nashville" out there? I admit, I started watching for the "Save the Cheerleader - Save the World" girl, but quickly got hooked on the show itself.
Was a bit surprised watching Wednesday's episode, around the 12 minute mark, when this rolled into view: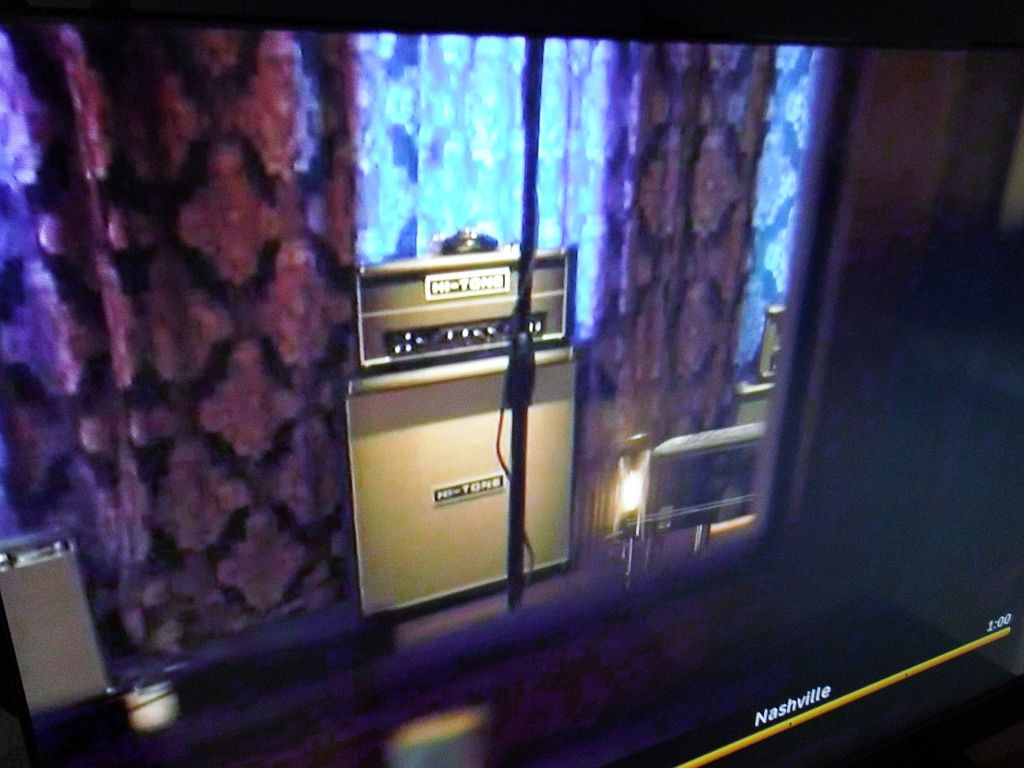 Got about 7 seconds of fame before the shot tightened on the lusting, opportunistic Producer (ain't they all
?) and his Ingenue.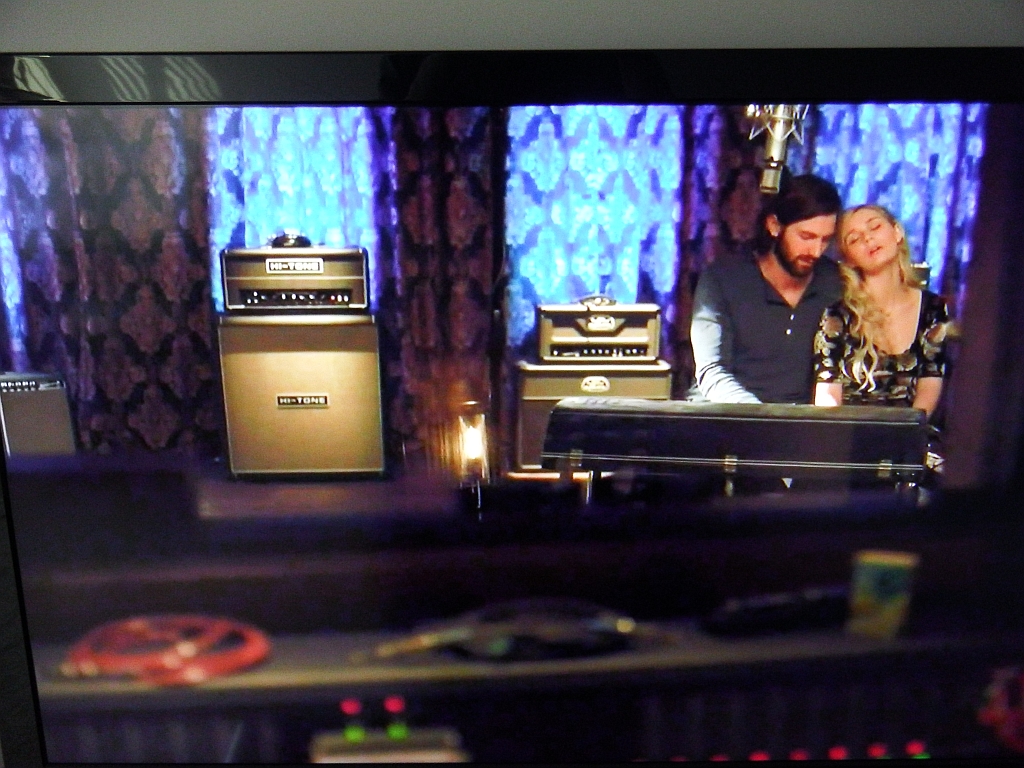 Was always thinking I'd spot HI-TONE on David Letterman...or SNL first. Who knew
?
Dave